Elbow Replacement (total)
An elbow replacement is usually suitable for people who have arthritis. If you suffer severe pain, stiffness and disability, an elbow replacement should reduce your pain and help you to move your arm more easily.
How do you know if you have arthritis in your elbow?
Pain rotating or extending your arm
Swelling
Unstable joint and elbow giving way
Not being able to straighten or bend the elbow
Elbow joint catches or locks
Stiffness
What does the operation involve?
Your surgeon will make a cut on the back of your elbow joint and remove the damaged joint surfaces. They will then replace these with an artificial elbow joint made with metal, plastic, ceramic, or a combination of these materials. The elbow replacement is fixed into the bone using acrylic cement.
The operation usually takes between one and two hours. A variety of anaesthetic techniques is possible. You should be able to go home after two to five days.
Recovery following a total elbow replacement
You will need to use a support for the elbow for six weeks.
Regular exercise should help you to return to normal activities as soon as possible. Before you start exercising, you should ask a member of the healthcare team or your GP for advice.
An artificial elbow never feels quite the same as a normal elbow. It is unlikely that you will be able to fully straighten your elbow and an elbow replacement can wear out with time.
Are there any alternatives to a total elbow replacement?
Simple painkillers such as paracetamol and anti-inflammatory painkillers such as ibuprofen can help control the pain.
Supplements to your diet may also help relieve your symptoms. You should check with your doctor before you take supplements.
Regular moderate exercise can help to reduce stiffness in your elbow.
A steroid injection into your elbow can sometimes reduce pain and stiffness.
Sometimes it is possible to have a smaller operation to remove inflamed tissue.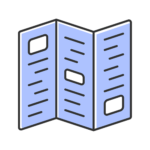 Information leaflet
This document is intended for information purposes only and should not replace advice that your relevant health professional would give you.
Acknowledgements
Prof Adam Watts (MBBS FRCS)
Medical Illustration Copyright © Medical-Artist.com
Copyright EIDO Systems International © 2000-2021 
The operation and treatment information on this webpage is produced using information from EIDO Systems International and is licensed by Horder Healthcare. The information should not replace the advice that your relevant health professional would give you.
Our specialist orthopaedic team
Get referred to Horder Healthcare today
Horder Healthcare provides the highest quality services to NHS, privately insured and self pay patients, from initial consultation and diagnostic tests right through to surgical treatment and rehabilitation.
We are a charity
We reinvest our profit to benefit more people and help us achieve our aim of advancing health.