What is a spinal anaesthetic?
A spinal anaesthetic (or spinal) involves injecting local anaesthetics and other painkillers into an area called the subarachnoid space, near your spinal cord. This numbs your nerves to give pain relief in certain areas of your body. A spinal can be used either on its own while you are awake, or together with sedation or a general anaesthetic. A spinal can also be used after your operation to give effective pain relief.
How is a spinal anaesthetic given?
Your anaesthetist will insert a needle, inject anaesthetic through it and then remove the needle. It should not be painful, although it can be uncomfortable.
A spinal anaesthetic usually lasts for one to three hours. The anaesthetist will put enough anaesthetics through the needle to make sure that it lasts longer than the expected length of the operation.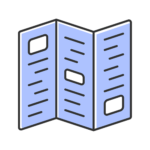 Information leaflet
This document is intended for information purposes only and should not replace advice that your relevant health professional would give you.
Acknowledgements
Iain Moppett (DM, MRCP, FRCA)
Copyright EIDO Systems International © 2000-2021 
The operation and treatment information on this webpage is produced using information from EIDO Systems International and is licensed by Horder Healthcare. The information should not replace the advice that your relevant health professional would give you.
Get referred to Horder Healthcare today
Horder Healthcare provides the highest quality services to NHS, privately insured and self pay patients, from initial consultation and diagnostic tests right through to surgical treatment and rehabilitation.
We are a charity
We reinvest our profit to benefit more people and help us achieve our aim of advancing health.