What is a local anaesthetic?
A local anaesthetic is a drug that is injected into the tissues to make them numb.
Local anaesthetics temporarily stop nerves working so that you do not feel pain. The simplest form of local anaesthesia is to inject anaesthetic just around the area where the operation is going to take place. It is also possible to numb all the nerves to an arm or a leg (called a nerve block).
Are there any alternatives to a local anaesthetic?
If you are concerned about being awake during the operation, it may be possible for it to be performed under a general anaesthetic. Other forms of anaesthesia may be possible, such as an epidural or nerve block.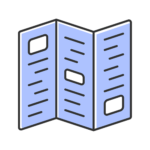 Information leaflet
This document is intended for information purposes only and should not replace advice that your relevant health professional would give you.
Acknowledgements
Iain Moppett (DM, MRCP, FRCA)
Copyright EIDO Systems International © 2000-2021 
The operation and treatment information on this webpage is produced using information from EIDO Systems International and is licensed by Horder Healthcare. The information should not replace the advice that your relevant health professional would give you.
Get referred to Horder Healthcare today
Horder Healthcare provides the highest quality services to NHS, privately insured and self pay patients, from initial consultation and diagnostic tests right through to surgical treatment and rehabilitation.
We are a charity
We reinvest our profit to benefit more people and help us achieve our aim of advancing health.